12 Brooklyn 99 GIFs That Show How Wonderful Andy Samberg Really Is
Here are 12 GIFs of Andy Samberg as his all too similar onscreen personality of Jake Peralta from the incredible TV Show that has gained millions of fans from across the globe, Brooklyn Nine-Nine. These GIFs aren't for any particular reason, just to show how truly wonderful Andy Samberg is.
"Operation Beans?!"
BING... POT!
Best Friends
Jake Looking Suave
"That's My Jam!"
Office Stare
"What?"
Peralta Genuinely Surprised
"Noice"
Laughing
Thumbs Up, Well Done!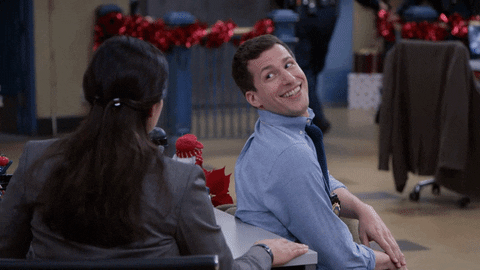 Other 'Best Friend' Dance